Colson Whitehead United States of America PWF 2018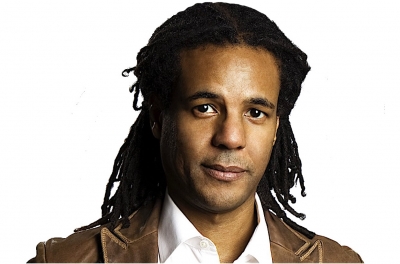 .
Novelist, essayist, Pulitzer Prize-winner Colson Whitehead was born in 1969 in New York. Described by John Updike as "scintillating and strikingly original", Whitehead entered the ranks of legendary fiction with The Underground Railroad, published in 2016. A metaphysical railroad, railroading both the American past and the American present — a searing indictment of slavery which confronts the American dream.
"I have black skin — but I don't have a tail. As far as I know — I never thought to look."
Colson Whitehead's works include: The Intuitionist, John Henry Days, The Colossus of New York, Apex Hides the Hurt, Sag Harbor, Zone One, The Nobel Hustle: Poker, Beef Jerky & Death and The Underground Railroad.
The darkest periods of history remain the darkest periods of history.
Colson Whitehead lives in New York.
05.11.2018 Authors
Our editor Natálie Bartlová was talking to Colson Whitehead, author and the 2017 Pulitzer Prize winner, at the 28th Prague Writers' Festival. The interview was conducted on Oct. 6, 2018.