Dominique Fernandez France PWF 1994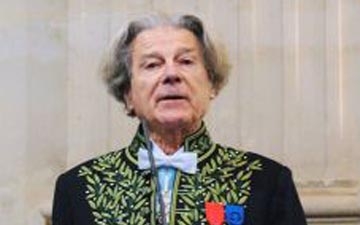 He is openly gay, and his work often explores the outlaw nature of homosexuality, as well as the "psychobiography," in which he attempts to portray the lives of gay artists in past centuries. In 2007 Fernandez was inducted into the Academie francaise, and in 1982 he received the Prix Goncourt for his prose work dans la main de l'Ange.
Fernandez married in 1961 to Diane Jacquin de Margerie and had two children with her before divorcing in 1971. He now lives in France with his longtime partner, architect Ferrante Ferranti.