Harold Pinter Great Britain PWF 1999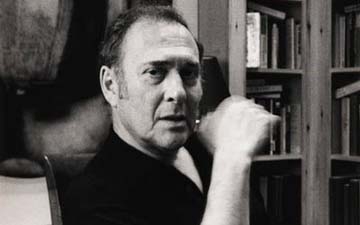 In the early 50's, Pinter started his career as an actor under the pseudonym David Baron, but after 1956 he began to write for the stage. His first full-length play, The Birthday Party, was produced in 1958. It was followed by The Caretaker (1960), which received international acclaim. His work from this period of time, considered to be "Theater of the Absurd," is comparable to the achievements of Samuel Beckett. Pinter also wrote some screenplays for the cinema (The Servant, Accident in 1967 and Butley) and continued to act, especially for his own work. In 1973 he became director of the National Theater in London and worked as a stage director. His plays became shorter but more political.
At this point in time, he started to express publicly his strongly left wing political stance, writing for The Guardian and The Independent. He was an opponent of both the bombing of Kosovo by NATO and the American embargo against Cuba. He also condemned the invasions of Afghanistan and Iraq. In 2005 he declared that he would not write anymore but would get more involved in politics.
He is Commander of the Order of the Britain Empire (1996) and member of La Légion d'honneur (2007). He won the Nobel Prize in 2005 because he is a writer "who in his plays uncovers the precipice under everyday prattle and forces entry into oppression's closed rooms".
Harold Pinter has died on 25 December 2008 after a long battle with cancer. He was 78.