Igor Pomerantsev Russia PWF 2008, 1997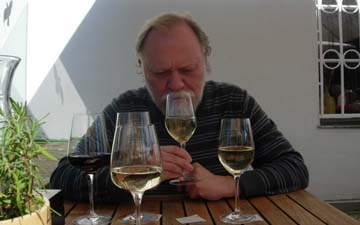 Igor Pomerantsev was born in 1948, on the Volga River, the longest river in Europe. His early years were spent in the Far East of Russia near Lake Baikal, the deepest lake in the world. He was taken by his parents to the Soviet Ukraine, to Czernovitz—the former Austro-Hungarian cultural oasis of the German-speaking world—where he was a representative of the Russian minority and where he learned the most imperial language of modern times which unconsciously catapulted his person in 1979 to London—working for the BBC's Russian Service at Bush House.
"I have no interest in describing culture. But to create and blow culture like glass is thrilling."
Igor Pomerantsev's works include: Aubades and Serenades, Luxury Items, Wind Instruments, Dry Red, Family Status, Rado "S", and Radio Lyrics recently published in Moscow.
"The people are dead, but their voices are fresh, juicy. I slip them into repeats. They need the exercise."
Igor Pomerantsev lives in Prague, where he broadcasts for Radio Liberty.