Inderjit Badhwar India PWF 2017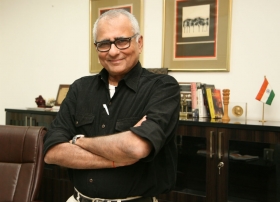 Inderjit Badhwar — that badass, crusading, irrepressible journalist — combines audacity with the silken prose of a snow leopard. Born in 1943 in Ujhani, India, he descends from a patrician line of Sufi poets, calligraphers, Persian scholars, maharajas, novelists, essayists, and guides such as George Orwell.
"When Orwell sent dispatches from the Spanish Civil War, the fashionable pro-Bolshevik British press refused to print his stories because they couldn't fathom the idea of a socialist, exposing the hypocrisy of the Soviet machinery actually supporting fascist Franco, whose army decimated the socialist forces. That's where the phrase 'the revolution destroys its own children' emanates."
An incorrigible and tenacious internationalist, Inderjit Badhwar moved to the United States, working in New York for the Twentieth Century Fund and in Washington, D.C. as associate editor of the Federal Times. As senior associate for the "Washington Merry-go-round" column with the legendary Jack Anderson, Badhwar was nominated in 1975 for a Pulitzer Prize for his exposés.
Returning to India, Inderjit Badhwar edited India Today, Asia's leading news weekly, headed G-files, India's first magazine devoted to governance and bureaucracy, as well as becoming an executive producer and news anchor of television shows. He currently runs India Legal.
"Today, most of India's media is bowing and scraping to a perfidious strongman, a bigoted figure, unimaginable since this country became a constitutional secular republic."
Inderjit Badhwar's first novel The Chamber of Perfumes — the love child of Maupassant, Mann, Sartre and Henry Miller—was published in 2004 to great acclaim.
Inderjit Badhwar lives in New Delhi.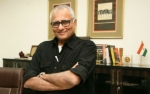 27.09.2017 Readings