Jeffrey Eugenides United States of America PWF 2003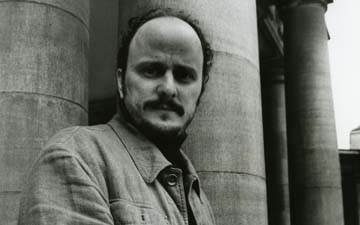 He graduated from BrownUniversity in 1983 and from Stanford University with an MA in CreativeWriting. The Virgin Suicides waspublished in 1993 and adapted for film in 1999.
In contrast to The Virgin Suicides, a precise tale of accelerating grief filmed by Sofia Coppola,Eugenides' new novel Middlesex (2002)develops over decades, exploring the riddle of identity. Selected by the New York Times as one of the three finest American novels published last year, Middlesex is "a transatlantic epic about a star-crossed Hellenic familynarrated by an engagingly ironic hermaphrodite". Part of the novel is setin Berlin,where Eugenides lived from 1999 until 2004. Middlesexwas awarded the 2002 Pulitzer Prize and Ambassador Book Award.
Jeffrey Eugenides currently lives in Princeton,New Jersey with his wife and daughter, wherehe is a member of Princeton University's CreativeWriting faculty.