Joseph Kanon United States of America PWF 2017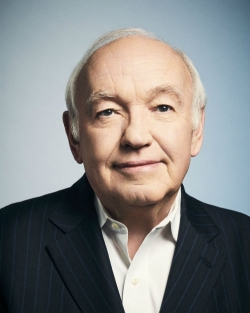 Obsessed by the Cold War since the age of 3 — Joseph Kanon, one of America's finest thriller writers, was born in 1946 in Pennsylvania. His language is startling, his plots ingenious, riddled with substance and tension. Like the common cold, the Cold War never goes away.
Critically acclaimed, Joseph Kanon's work has been compared with the novels of Graham Greene and John le Carré. His first novel Los Alamos became a bestseller, receiving the Edgar Award. A film based on The Good German was directed by Steven Soderbergh, starring George Clooney and Cate Blanchett.
Joseph Kanon's novels occupy their own corner of sinister history: The Prodigal Spy, Alibi — set in post-war Venice, Stardust — with the McCarthy hearings, Istanbul Passage — seen in 1945 through the intrigues of the American, Russian and Turkish secret services, Leaving Berlin — where an American expatriate becomes an unwilling double agent of the American and East German intelligence services during the Berlin Airlift, and most recently Defectors — when an American spy, the Cold War's most notorious defector, flees Washington for the safety of Moscow — but never loses his talent for betrayal.
"Jesus, this stuff goes right through you, doesn't it?"
Joseph Kanon lives in New York.

12.12.2017 Readings
The passage from the novel by Joseph Kanon Los Alamos.