Ma Jian China PWF 2009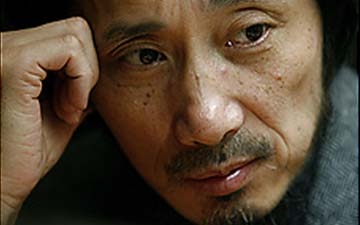 "One of the most important and courageous voices in Chinese literature"—Ma Jian was born in 1953 in Qingdao, China. He worked as watch-mender, a painter of propaganda boards, and as a photo-journalist for a state-run magazine. At the age of thirty he resigned and travelled for three years across China, a journey later described in his memoir Red Dust.
In 1987, Ma Jian completed the short story collection Stick Out Your Tongue— "images of a Tibet where the living and the dead mingle with beauty and unease"—which prompted the Chinese government to ban his future work. That same year Ma Jian left Beijing for Hong Kong as a dissident—though he continued to travel in China—and in 1989, he supported the pro-democracy activists in Tiananmen Square.
In Hong Kong, he wrote The Noodle Maker—a biting satire—which earned him the title—"the Chinese Kundera".
After the handover of Hong Kong, Ma Jian moved to Germany, and then to London, where he published Beijing Coma—a seminal examination of the Tiananmen Square protests.
"If speaking the painful truth is the highest form of love, than Beijing Coma is a love song. It confirms Ma Jian's place as one of the world's most significant writers."
Ma Jian currently lives in west London, with his partner and translator Flora Drew.