Mario Vargas Llosa Peru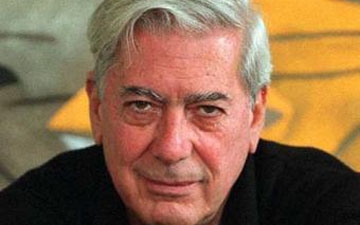 Mario Vargas Llosa is a Peruvian writer, politician, journalist, and essayist. He was born on March 28, 1936 in Arequipa, Peru, but spent his early years in Bolivia with his mother and maternal family after his parents divorced, and was led to believe as a child that his father was dead. Vargas Llosa met his father for the first time at age ten after his parents re-established their relationship and moved to Lima together.
Vargas Llosa's first novel The Time of the Hero was published in 1963 and was an immediate success. The book was based on his experiences while at military school in Lima, and sharply criticized the Peruvian military establishment, leading to some controversy in Peru. Vargas Llosa's second novel The Green House was published in 1965, instantly garnered praise, and is considered his greatest work; Latin American literary critic Gerald Martin asserted that The Green House is "one of the greatest novels to have emerged from Latin America," and the book won so many awards that it alone placed Vargas Llosa among the leading figures of the Latin American Boom.
Vargas Llosa has mainly resided in London since the 1990s, but spends about a quarter of the year in Peru. He also holds Spanish citizenship and frequently travels to Spain for various conferences as well as for leisure purposes. He has also taught at a number of universities as a visiting professor. He continues to write, both journalism and fiction, and is the 2008 recipient of the Harold and Ethel L. Stellfox Visiting Scholar and Writers Award.