Michael Cunningham United States of America PWF 2010, 2006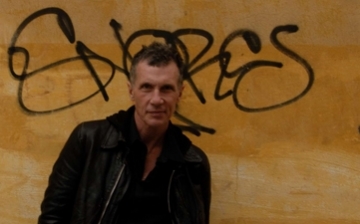 Michael Cunningham was born in Cincinnati, Ohio in 1952, and grew up in La Cañada, California.
His novel A Home at the End of the World was published by Farrar,Straus and Giroux in 1990, to wide acclaim. A film version was directedby Michael Mayer, and featured Colin Farrell, Robin Wright Penn, DallasRoberts and Sissy Spacek.
Flesh and Blood (FSG) followed in 1995.
In 1999, Michael Cunningham received the Pulitzer Prize for Fiction and thePEN/Faulkner Award for The Hours (FSG). A film adaptation ofThe Hours was directed by Stephen Daldry, and featured Julianne Moore,Meryl Streep and Nicole Kidman, who received the Academy Award for Best Actress.
Land's End: A Walk Through Provincetown (Crown) was published in 2002, and Specimen Days (FSG) appeared three years later.
His sensational novel By Nightfall was just published by Farrar,Straus and Giroux.
Michael Cunningham lives in New York.
photo © Rossano B. Maniscalchi
Michael Cunningham's official website