Milan Jungmann Czech Republic PWF 1992, 1991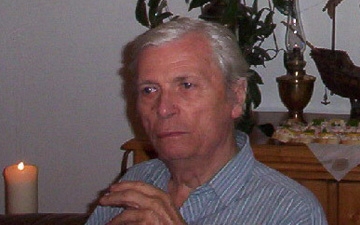 He studied Slavic literature, aesthetics and philosophy at Charles University in Prague. From 1964 to 1967, he worked as an editor-in-chief of Literární noviny, later he was in charge of Literární listy and Listy magazines until they were banished in 1969.
During normalization, he was forbidden to publish in his own country, and his texts appeared only in exile magazines and the Czech samizdat edition Petlice.
Milan Jungmann is the author of many reviews and literary studies, which were published in the collections Obléhání Tróje (1969), Cesty a rozcestí (Londýn 1988), Průhledy do české prózy (1990), and O Josefu Škvoreckém (1993). In these works he pays heed to samizdat, exile and official literary production, primarily contemporary topical prose. His probably most famous article Kunderovské paradoxy, a polemic on the artistic qualities of the novel Nesnesitelná lehkost bytí, aroused many heated discussions.
From 1990 to 1994, Milan Jungmann was the President of the Czech Writers Union. A year later he was awarded the F. X. Šalda Price. He was also awarded by the Tom Stoppard award in 1985 for his Cesty a rozcestí.
He died 27th of January 2012 in Prague.