Sarah Churchwell United States of America PWF 2006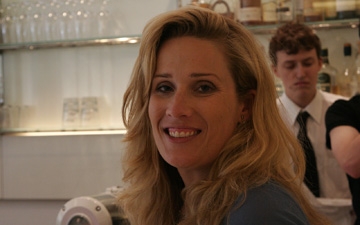 Sarah Churchwell was born in 1970 and raised in Winnetka, near Chicago. After earning her doctorate in English and American Literature from Princeton, she moved to England, where writes for the Times Literary Supplement and the Observer and teaches American Studies at the University of East Anglia.
Her first book, The Many Lives of Marilyn Monroe, is "a serious, scholarly work concerned with the limits of biography".
"We all believe in the Marilyn we choose, make up the Marilyn we require. We desire the Marilyn we want to have, or think we deserve; we identify with the Marilyn we want to be or think we are."
Sarah Churchwell lives in London.