Yi Mun-yol South Korea PWF 2003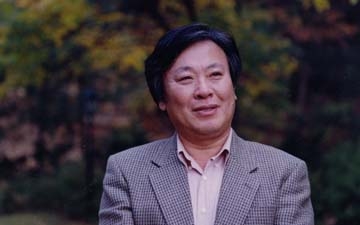 Though now the author of over thirty best-selling books including Song of the Front, Our Twisted Hero, The Poet, and An Appointment with My Brother, his early life was deeply marked by discrimination after his father defected to the North during the Korean War.  He attended Seoul National University where he studied Korean Literature and then became a member of a private college literary association.  "Yi has experienced Cassandra periods, seeing the disasters ahead and being dismissed, even denounced for his warnings."  The main theme in his writing is the abuse of political power and its affect on the morality and consciousness of the Korean people, often drawing from his extensive autobiographical materials.
Since 1998, Mun-yol served as the head of the Buak Literary Center at Sejong University. He last published Frontier Between Two Empires in 1998.
Yi Mun-yol lives in Soul.