PWF: 25 years of the world's finest authors
12. January 2016 15:16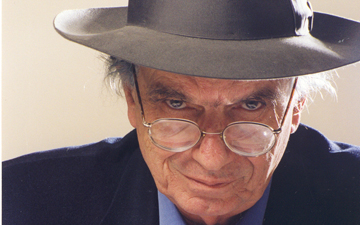 The Prague Writers' Festival, where I had the honor to participate a few years ago, continues the great tradition of Prague as the permanent cultural capital of Europe. Together with renowned writers and poets of other countries (among them the late Jorge Semprun), we had, aside the warm hospitality of the organizers (among them the late Spyros Vergos, Greek poet and resident of the city), the chance to participate in very interesting debates, concerning the cultural future of Europe, which predicted the present crisis of its ideals.
Vassilis Vassilikos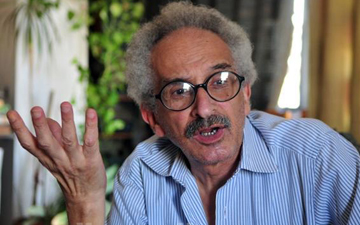 I hear that the writers' festival is facing some problems. Is this true? I hope not because it is nearly the only of its kind anywhere. It is well organized and being there I had the luck to meet many of the fellow writers and exchange ideas and projects with them beside being in one of the most beautiful cities in the world with a great historical and cultural heritage. Please assure me I heard wrong.
Sonallah Ibrahim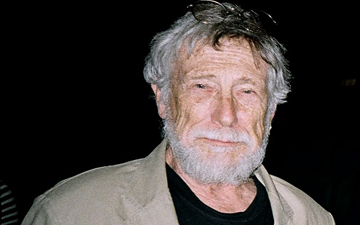 The Festival is indeed a major event, witnessed and remembered widely in Europe and America, and now known and recognized in Japan. I wish you luck in keeping it afloat.
Gary Snyder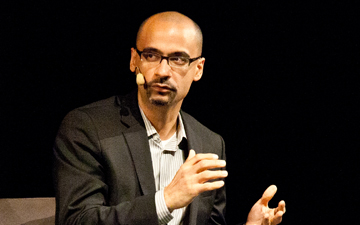 One of the most important, global, best curated, vibrant international literary festivals in the world. Profound in its ambition, exhilarating in its execution, the PWF is like the light we use to read books—essential.
Junot Diaz
When I was at the Prague Writers' Festival, I saw and heard Saramago; it's that kind of place – a wondrous experience where you find your heroes.
Richard Ford

I think that Prague Writers' Festival is one of the great cultural events in Europe and worldwide. I attended it once and enjoyed the full air of culture and hospitality. Mr. March is the right person for the right cause of fine culture vivo.
Saadi Yousef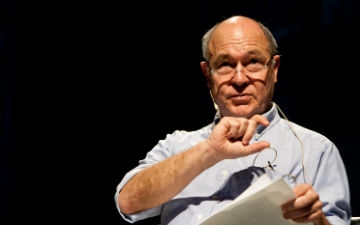 It was such a blessing to be a part of your festival. Literature means more and more these days when trust in governments and journalism is at such a low point. I dare say, without literature and festivals like yours, what recourse is left to especially the young to get a perspective on life, the world and ourselves. Long live the Republic of Letters.
Gündüz Vassaf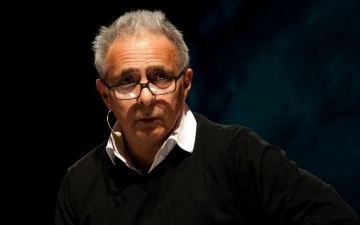 The Prague festival is among the finest I have attended. Brilliantly curated by Michael March, the standard of work and argument is stunning. I would recommend it.

Hanif Kureishi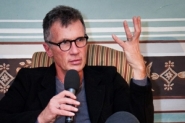 If one has been a writer for several decades, one has usually gone to a number of literary festivals; one may in fact have lost count of just how many. I've been twice to the festival in Prague, which is among my favorites, for its international diversity, its reverence for art and ideas in their vast range of manifestations, the enthusiasm of its considerable audiences, and the zeal, intelligence, and hospitality of its host, Michael March.
Michael Cunningham
The pleasure of great literature on a global scale.
Don DeLillo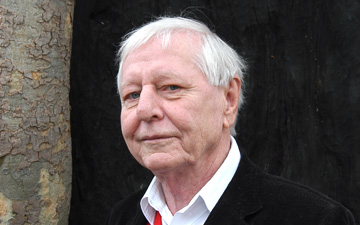 Dear Michael, I'm glad to hear that you are carrying on with the Festival. Most likely, it is more needed than ever before. Remember the years when Prague used to be Europe's hotspot, comparable to Berlin today? I'm not sure that the Czech government is aware of the need to attract creative people to the capital. The cost would be small in relation to the investment.
Hans Magnus Enzensberger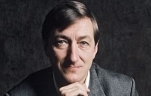 I remember my visit to the Prague Writers' Festival with much pleasure: it hosted a generous, informal, idiosyncratic meeting of literary minds in a wonderful city.
Julian Barnes

Michael March's Prague Writers' Festival sits in my memory as exquisitely formed, boisterously bibliophile, inventive, formidably friendly and, among all the international events, most deserving of a very long life.
Ian McEwan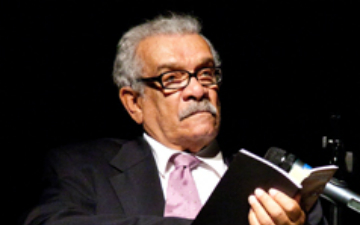 The Prague Writers' Festival is an invaluable institution. It should not go down.
Derek Walcott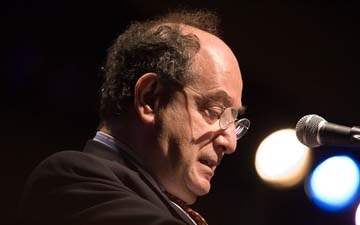 "The Prague Writers' Festival has always been a daring and useful enterprise and I very much hope it will go on for a long time"
With best wishes,
Roberto Calasso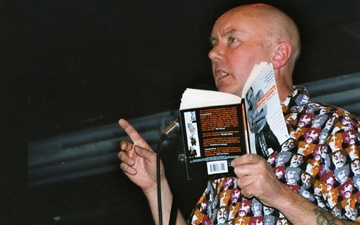 The Prague Writers' Festival is one of the glittering jewels in the crown of the global literary festival circuit. You are talking about books and you are in Prague. What's not to love?
Irvine Welsh