Adonis Syria PWF 2017, 2009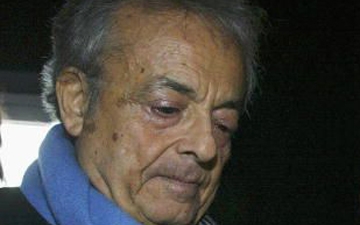 "Poetry is incandescent, constantly renewing itself, heterogeneous, kinetic and explosive, always a disrupter of codes and systems—always the search for the self, and the return to the self, but by means of a perpetual exodus away from the self."
Considered the greatest living poet—Adonis is often cited as the most profound critic of Arab culture since pre-Islamic times. Always restless, his poetry—"enters areas of thought which have not been entered before."
Born in Syria in 1930, Adonis settled in the Lebanon in the 1950s, where he became a central figure in the Arab world's new poetic movement. In 1956, he helped establish the literary magazine Shi'r (Poetry) and in 1968 founded its successor, the equally prestigious Mawakif. Both played a seminal role in the revival of Arabic literary tradition.
Adonis' has always sought to secularize the Arab world—to eliminate alienation caused by political Islam and ideology—but currently sees the Arabs as "a people becoming extinct."
Adonis' extensive work includes: If Only the Sea Could Sleep, The Pages of Day and Night, A Time Between Ashes and Roses, An Introduction to Arab Poetics, Sufism and Surrealism, and Violence and Islam.
Adonis resides in Paris.