Agota Kristof Switzerland PWF 1994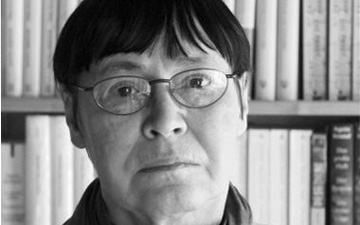 During her time in Switzerland she studied French, and published her first novel in French titled The Notebook in 1986.  The book became a huge success; it was translated into over thirty languages and was awarded the European prize for French literature.  In 1988 and 1991 she released the second and third parts of the trilogy, named The Proof and The Third Lie respectively.  She also wrote an autobiographical novel titled L'analphabète (The Illiterate) in 1994 about her childhood in Hungary and Switzerland.
Kristof's last published work was a collection of short stories titled C'est égal (1995).  She currently resides in Switzerland.