Antonín J. Liehm Czech Republic PWF 2008, 2005
Journalist, film critic and film historian, Antonín J. Liehm was born in 1924 in Prague. He studied at Charles University, where he received a degree in political science in 1949. From 1961 to 1969, Antonín J. Liehm  worked as a journalist and a translator and was a member of the editorial board of Literární Noviny, the most influential literary journal in Czechoslovakia.
After the Soviet-led invasion in 1968, Antonín J. Liehm left for the United States, where he taught. In 1977, he organized in Venice the Biennial of Dissident Culture in Eastern Europe. In 1984, he founded the intellectual journal Lettre Internationale, published in Paris.
A keen political observer, Liehm explores the unbearable relationship between culture and politics in The Past and the Present, The Politics of Culture, Socialism with a Human Face, Closely Watched Films, The Milos Forman Stories, and Eastern Europe After 1945.
Antonín J. Liehm resides in Paris and Prague.
09.05.2008 Interviews
What is your take on Dada? On the occasion of PWF 2007.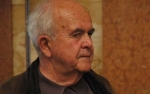 30.04.2008 1968
When did the Spring of '68 really break out?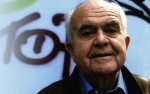 19.11.2007 Articles
"How did the Czechoslovak Spring originate after so many years of communism?