Authors | Arnon Grunberg
Arnon Grunberg Netherlands PWF 2020, 2019, 2015, 2012, 2007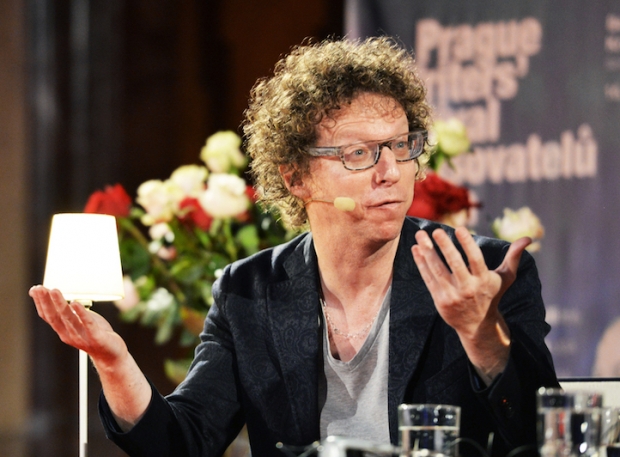 Arnon Grunberg is one of the most subtly outrageous provocateurs in world literature, an icon of the twenty-first century. Born in 1971 in Amsterdam into a German-Jewish family, he stepped aside to unnerve a wider audience with his non-stop forays into the heart of darkness.
"I really need enemies—without enemies there's no identity."
For Grunberg—read talent. He's in Nepal or Belarus. We see him as a waiter, a masseuse in Bucharest, working undercover in a Bavarian hotel, in Guantánamo Bay, visiting the troops in Afghanistan and Iraq. That's why he moved to Park Avenue, to escape the offer of royalty in the Netherlands.
"I like observing. There's a spy in all authors."
Grunberg shares a natural affinity with Isaac Babel—not just the glasses—but the love of life, "brutal and altogether winning." With Aharon Appelfeld, Primo Levi and Philip Roth, he resides within the circle of great Jewish authors.
His work includes: the novels Blue Mondays, Silent Extras, Phantom Pain, The Story of My Baldness, The Jewish Messiah, Tirza, Good Men, and Occupied Territories; Chambermaids and Soldiers, a collection of reports; and With Us in Auschwitz, an anthology of first-hand accounts of the final solution.
Arnon Grunberg lives in New York.