Mado Reznik: The Law Argentina PWF 2009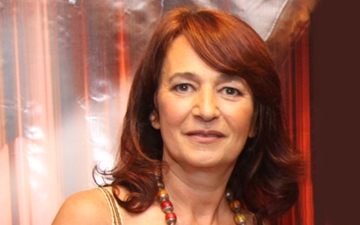 In the beginning, every human
has their Moira – their ration of life.
The fate of each individual.
It is the law that not even the gods can violate.
A piece of dream − a piece of life.
The dead father has his eyes open.
Hypnos, who possesses a certain taste of death,
embraces his victim and deprives it
of it attention at the same time as its vision.
There is a cunning death. Is it still death?
The vocabulary describing death is inscribed
in the world of cunning.
Its ties with sleep still make it more slippery,
sleep can change at any time
into the instrument of a subterfuge.
Sisyphus takes death by surprise,
he fetters it – he paralyzes it.
All seems immobile.
No one dies
for a certain time.
But Zeus
perhaps tired − perhaps upset
releases death
and Sisyphus dies.
And in a still later gambit,
Sisyphus convinces his wife
to not render him funeral honors.
And when he stands at Hades' side,
it is Sisyphus himself
who, believing he is more cunning,
complains of the injustice he has suffered,
which is no more than he
has contrived.
And Hades allows him to cross the threshold
in reverse,
to return to earth – to punish the unfaithful one.
And Sisyphus dies of old age.
But the infernal gods do not forget.
Translated from the Spanish by the author
Poet, novelist and artist, Mado Reznik lives between Argentina and Mexico. "The Law" is a fragment from The Warranty of Dreams, published in Buenos Aires in 2017. The Confessions of Strumpets (poetry) and the anthology Day and Fog: Terezin—Poets at a Crossroad detail social memories and political issues. Her visual poetry, in the form of collage, takes politics to the point of abstraction. As an artistic social promoter, she has been working with children and women from underprivileged social areas for the last ten years.