Oya Baydar Turkey PWF 1995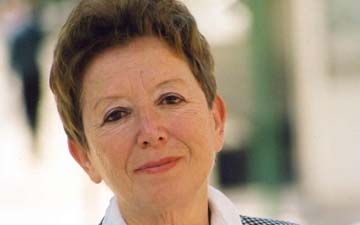 Oya Baydar was born in 1940 in Turkey. She attended Istanbul University, graduating with a degree in Sociology. Baydar taught at Hacettepe and Istanbul Universities, and she was actively involved in the socialist movement.
Later, she was arrested and lost her job because of her membership in the Turkish Teachers' Trade Union and the Turkish Labour Party. After being released, Baydar worked until 1980 for two newspapers - Yeni Ortam (New Environment) and Politika (Politics). Baydar fled Turkey in 1980 because of the coup d'état and lived throughout Europe for twelve years.
During the 1990s, Baydar began writing short stories about the political issues of Europe; these are collected in Farewell Alyosha, which won the Sait Faik Short Story Award in 1991. In 2000, Baydar won the Orhan Kemal Novel Award, the most prestigious literary award in Turkey, for her Sıcak Külleri Kaldı (Hot Ashes Left).
Oya Baydar currently lives in Turkey.