Paul Auster United States of America PWF 2008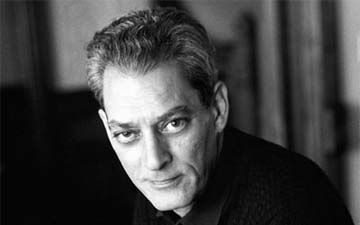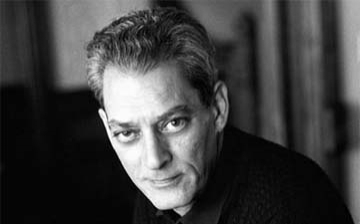 Paul Auster was born in 1947 in Newark, New Jersey, though his novels—full of metaphysics and crime—usually take place in New York.
"Auster's strength is that he simply rubs stories together like pebbles. They clatter, spark, and echo with a deepening mystery."
Paul Auster´s work includes: The New York Trilogy, The Invention of Solitude, Leviathan, Mr. Vertigo, Smoke, Lulu on the Bridge, The Music of Chance, The Book of Illusions, The Brooklyn Follies, Travels in the Scriptorium, The Inner Life of Martin Frost, and Man in the Dark, which is forthcoming.
Paul Auster lives with his wife, novelist Siri Hustvedt, in Brooklyn, New York.