Tomáš Klvaňa Czech Republic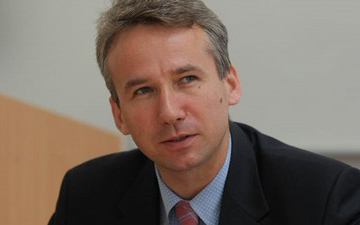 Born in 1966 in Prague, Tomáš Klvaňa currently serves as the vice president of the Aspen Institute and teaches at New York University in Prague.
Tomáš Klvaňa has played a leading role in the Czech media as a senior international affairs commentator for Mladá fronta Dnes—later as deputy editor-in-chief of Hospodářské noviny.
In 2003, Klvaňa was a Shorenstein Fellow at the John F. Kennedy School of Government of Harvard University—then served as the Press Secretary and Policy Adviser for Václav Klaus, President of the Czech Republic, and as a Special Government Envoy for Communications of the Missile Defense Program.
In 2011, he published his first novel, Marina. A Russian Story, with Paseka Publishers in Prague. In 2012, he was awarded the Distinguished Leadership Award for Internationals from the University of Minnesota, where he earned his doctorate in Speech Communication.
Tomáš Klvaňa lives in Prague.