Vladimir Körner Czech Republic PWF 2013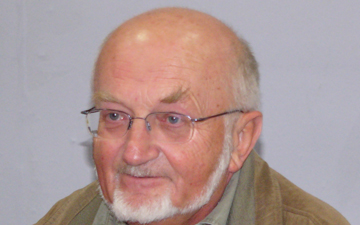 A seminal figure of contemporary Czech literature, Vladimír Körner was born in 1939 in Prostějov, Czechoslovakia. He studied film at the Academy of Performing Arts in Prague—with Milan Kundera as his professor—while working as a script-writer at Barrandov Studios.
"Literature was a shelter in hard times—when I was forbidden to make films."
Fragments in the Grass—the first of a score of historical novels—was followed by Körner's films scripts for The Valley of the Bees, The End of Loneliness, Spring of Life, Shadows of the Deceased.
Körner's last novel—Blown Away Novels—was published before he received the National Prize for Literature in 2006.
Vladimír Körner lives in Prague.