Yasmina Khadra Algeria PWF 2013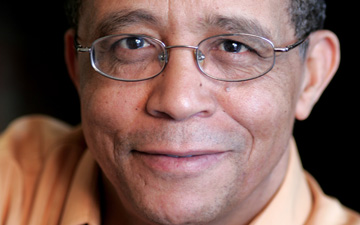 One of the great storytellers of modern times, Yasmina Khadra was born in 1955 in Kenadsa, Algeria—where he served for many years as a high-ranking army officer—known as Mohammed Moulessehoul.
The pen name—Yasmina Khadra—"green jasmine"—is his wife's name—taken to avoid military censorship. In 2000, he sought exile in France.
"Beware of those who come and talk to you about things that are more important than your life. Those people are lying. They want to use you. They speak of great ideals, supreme sacrifices, and they promise you eternal glory for a few drops of your blood. Don't listen to them. Always remember this: there is nothing, absolutely nothing that is more important than your life. It is the only thing that truly belongs to you."
For Khadra—"A war is lost the minute children are massacred."
For Khadra—"He who cheats, cheats only himself."
Yasmina Khadra's novels include: In the Name of God, Wolf Dreams, The Swallows of Kabul, The Attack, The Sirens of Baghdad, and What the Day Owes the Night.
Yasimina Khadra lives in Paris.