Burt Kimmelman: Steeple at Sunrise
03. February 2022 15:35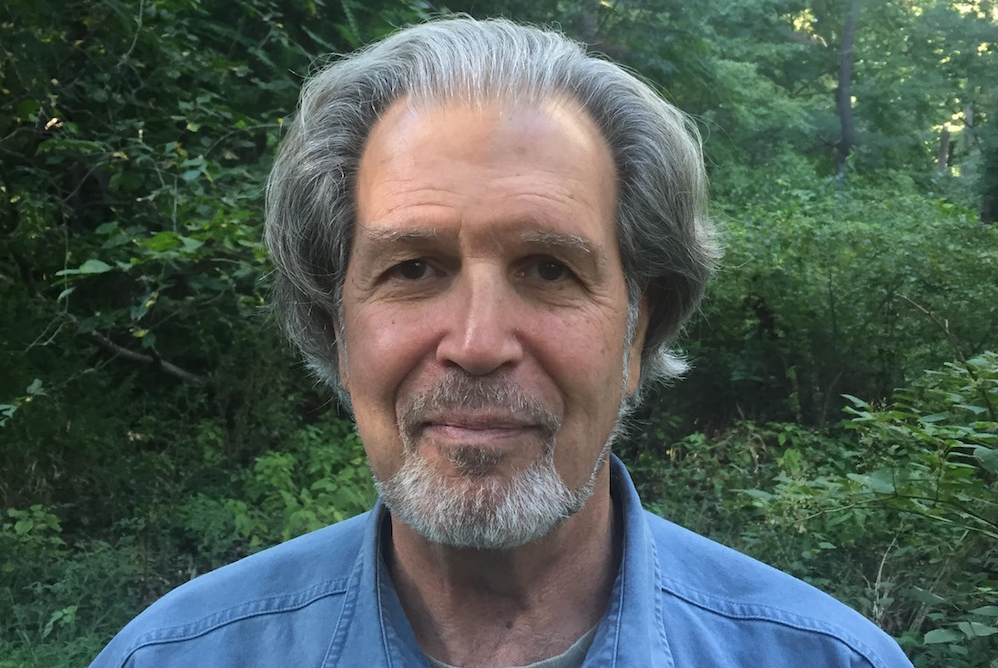 Ritual
At night I undress —
remove my shirt, pants,
socks, underwear — stand
bereft at the pit's
edge. Naked, I wait
for the stroke — then put
on my shorts to sleep,
slip beneath the sheet
and lie back — at peace.
To Let Go
Pine hills dark
against day,
earth of dirt
and water
in slumber —
the late light,
less and less,
unravels —
letting go.
The Night
Lake Aeroflex, Late July
Night's silence
starts with dusk,
when work is
done, the day's
decline. In
evening, light
lessening,
branches sway —
a single
cricket's chirp
severing
the stillness —
all creatures'
dark din, their
calling. We
listen, look
up, think of
distant stars.
Year's End
2019
The morning back door open,
our cats leaving for the day,
squirrels begin their fearful
chirping, the trees towering
above. I wait for the word,
the world's final undoing,
the world's claim upon its kind.
By a Stream
Teatown Reservation, New York
Water flows
around rocks,
curling in
a mirror,
sky above —
sun, tree, leaf,
their shadows
in a pool
of light there.
Steeple at Sunrise
The steeple's
soaring height —
how it holds
the sun — yet
the sky is
what we want.
From Steeple at Sunrise
(Marsh Hawk Press, Fall 2022)
Burt Kimmelman lives just outside New York City with his wife, the writer Diane Simmons. He has published ten collections of poetry and eight volumes of criticism (including two monographs). He is a distinguished professor of Humanities at New Jersey Institute of Technology. Burt Kimmelman's books include Parapet: New and Selected Later Poems, and Visible at Dusk: Selected Essays.