Yu Xiu: Five Poems
12. October 2023 11:25


Autumn Sun

You penetrate the window to reach the afternoon dining table.
The diners have long since left and the table is a mess,
leaving me in the stillness that follows such fierce encounters.
I am in charge of cleaning up the leftovers and I wonder
who is in charge of cleaning up the mess our lives leave behind?
Two gorgeously colorful flies
make buzzing overtures clinging to your warmth on the window,
and in your light I see the rust spots of time
one by one dropping onto the back of my hands.

The clamour gone, there's always someone sitting alone with time.
Your faint warmth colors time and scene with desolation.
A pot of spring tea
has waited until late autumn to be steeped in a foreign land.
When this virtual hometown feeling encounters you, sadness springs up.
Amazed, I wonder when lost the ability to enjoy autumn
yet still have memories of the past in a pot of strong tea.
Your light cuts diagonally across the white tablecloth
I heard the final autumn brilliance
with a crisp sound falling on the lonely stillness

2017 | translated from the Chinese by Jan Walls



Tomb Sweeping Festival

1.

One day, my grandpa on the wall
Gazed at his wife pounding fresh wheat leaf juice
for making green sticky rice balls to place in the front of his photo.
Today, I want to offer my grandma the same one as a memorial.
But everywhere, only the artificial colors are sold.
I can't find her wheat-field at all.


2.

I don't want to stay with sunshine.
I don't want to stay with the stars.
I only want to stay in April rain, to arrive at you.
Your door has never been locked;You know I always lose the key.
Now, outside your gate of the world, I'm squatting, weeping.

2015 | translated from the Chinese by the author
Summer

Unbutton my shirt
not for feeding baby
Set my skirt off
not for making love
Summer
as if a clot of fire could not hold back

I want to open myself all
Like opening all doors and windows
Toward the direction of the wind

The content inside the shirt
The secret under the skirt
Could be love or be evil

Once open
Inevitably extolled by the wind
It is inevitable that the crime lay in pile

Summer, holding the torch
I hold myself

2016 | translated from the Chinese by the author



A Farewell To Arms

Pulling out all my teeth and handing them to God.
Giving up the last weapon I was equipped with.
I jumped into the boat of Hemingway under the moonlight.
Oh, the world, need no longer to worry
——I will make a mark of bloody bite on your shoulder

2015 | translated from the Chinese by the author


On the Way

The clouds walking in the sky,
the rain knows when it is sad

The wind walking on the tree,
the fallen leaves reveal the moment it is tired;

I'm on my way,
who could tell me how far my journey is left?

My dear ones who are far away outside the world,
yet are not too far away from me in fact.
2017 | translated from the Chinese by the author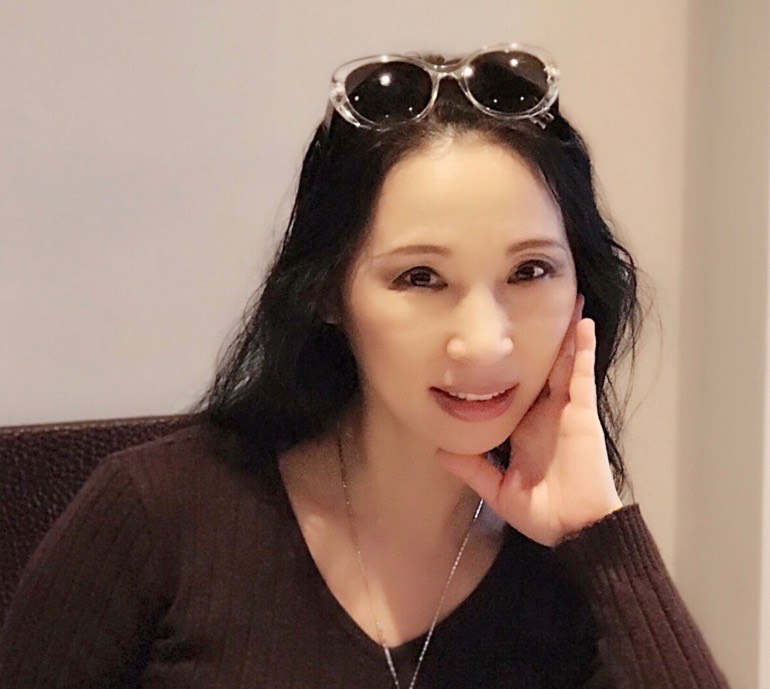 Yu Xiu, the Chinese-Canadian poet originally from Shanghai, China, currently resides in Vancouver, Canada. She graduated from the Department of Linguistics & Literature of Henan University with a bachelor's degree, and then received a script writing diploma from Beijing Film Academy. Her works are collected in more than seventy different anthologies. "A Shanghai Lady and Her Afternoon Tea" and "A Shanghai Lady in Vancouver" are two of her bestselling books. Two poetry collections came into publication in 2018 in Mainland China and Taiwan respectively: "I Can't Hold the Wind" (China) and "Busy with Red, Busy with Green (Taiwan). Her lecture on feminine literature at the invitation of Yenching Library of Harvard University is widely circulated on the Internet.