Katerina Anghelaki-Rooke: The Anorexia of Existence
19. September 2011 17:32
You never know who walks into Café Central—to share your thoughts.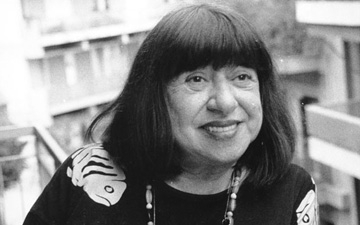 I am not hungry, I am not in pain,
I don't stink.
Maybe I suffer deep inside
and don't know it.
I only pretend to laugh
I don't desire the impossible
nor the possible;
bodies forbidden for me
don't satiate my glance.
At the sky I look sometimes
full of desire
at the moment the sun withdraws its shine
and the azure lover surrenders
to the spell of the night.
My only contribution
to the whirlpool of the world
is my steady breath.
But I also feel another
weird contribution:
an agony suddenly seizes me
for the human pain
that stretches on the earth
like a ritual tablecloth
drenched in blood:
it covers myths and gods
identical to life
it is eternally reborn.
Yes, I want to cry now
but even the source of my tears
has dried out.



Translated from the Greek by the author