07. November 2019 10:42
We present one chapter from Dancing with Cuba by Alma Guillermoprieto that the author read at the 29th Prague Writers' Festival. The book is a fascinating memoir of Cuba in 1970. Now an astute chronicler of conteporary Latin America, Guillermoprieto worked back then as a teacher at Cuba's National School of Dance.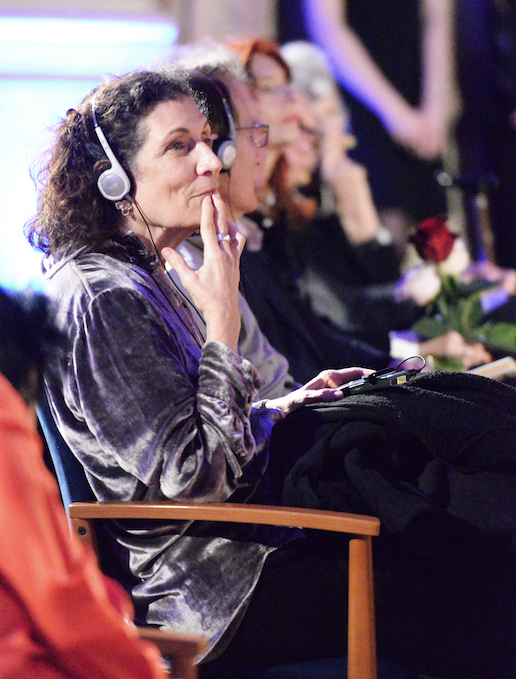 Chapter 6
Tourism and My Conscience
Food and drink, days at the beach, and tourist excursions – this was the Cuba that most visitors to the island knew. But the delegates who had come to celebrate July 26 were very particularly interested in another type of outing. With the notable exception of the Mexican-North American Delegation, all of them were career revolutionaries – or people like Manuel, who had a profession but practiced it in the public sphere. They were enormously curious about the Revolution; they wanted to open its hood and see how its engine looked, and they didn't want to waste any time. In those days a leftist militant who wanted to visit the island of his dreams couldn't simply ask for a visa and go there as a tourist: he had to be invited, and the government invited very few people. Among the one or two hundred delegates who clambered in and out of the chilly buses with us, there was certainly more than one who was freeloading off the rebel cause, but most of them had earned their invitations through the hard work and sacrifice, often including torture and imprisonment, that had brought them revolutionary prestige. These were the foreigners – primarily Latin Americans – whom the Revolution wanted to exalt, and now it was taking them to see those of its own achievements it was interested in exalting. Another way of putting it is that we went to visit the things the Revolution liked to dream about. Given that all the delegates liked to dream about the Revolution, during those final outings before July 26, guests and hosts alike entered into a blissful and almost lubricious realm of shared fantasy.
The cows received the most applause. They were irresistible, so calm, fat, and stupid, so oblivious to the triumph of their own existence. They were presented to us at an experimental farm on the outskirts of Havana, from whose emerald plains and white laboratories the general misery of the Cuban countryside was impossible to deduce. It was this farm, this farm right here, that was going to do away with poverty forever, its director announced. He spoke as if he were parodying Fidel, with identical pauses, reiterations, and discursive tone.
"Our task here is not an easy one," he began, standing with his feet apart and his chest thrust forward, as if he were facing down gunfire. "Ehtarrrevolución" –pause– "has made a commitment" –pause– "to guarantee each of its children one liter of milk every day" –the index finger of the right hand thrust upward several times to mark the number one – "at least until they are eight years old." His right hand tossed an invisible toreador cape over the shoulder and came to rest on the back.
"But as it happens, there are two sorts of cows in the world: the cow that gives milk – the Swiss, Dutch, or English cow, which gives up to thirty-three liters of milk per day – and the cow that can take the heat, which is the zebu. The female zebu, which was developed in India. But the cow that can take the heat doesn't give milk. That animal is a very poor milk producer! It gives you eleven, twelve, maybe fifteen liters of milk per day, and after that it gives you no more. So, then, what are we doing here? Well, we are going to produce a new type of cow! The cow you are looking at now is a cross between the Holstein and the zebu" –pause and then full speed ahead– "which perfectly resists our climatological conditions and has an average milk production that should be as much as thirty-eight liters per day when the crossbreeding has been perfected." His index finger turned downward and jabbed a hole in the air on every syllable; his torso twisted triumphantly while he presented the conclusion. "This little animal is named Deisy."
Pure white and not very big, with a delicate muzzle and a rounded body, Deisy gazed upon us with the eyes of Hera from her tidy stable and went on chewing her cud impassively. We all fell into an absorbed silence, surrendering to our love. Some of us must have been thinking about the great scientific achievements that a revolution makes possible, others about what it would mean to be able to guarantee a liter of milk per day to every child in their country. I thought that if my Chilean friend Manuel would like to be a palm tree, I yearned beyond all else to transform myself into this dumb, imperturbable animal and know peace. Finally, from a corner, the voice of someone with a thick Brazilian accent – a tall man, well along in years – asked, "Companheiro, does the senhor think Cuba is going to keep this great discovery for itself? Doesn't it have an obligation to share umamaravilha like this one with all the countries of Latin America? The children of the entire continent will be grateful."
"Compañero," the director answered happily, "all that Cuba has is for its sister peoples. And of course, with our children's hunger at stake, that includes Deisy and all her descendants, too!"
And we all went off to eat and celebrate a future without hunger.
During the week of our privileged status as guests, we didn't visit a single art gallery or attend one concert or play. We were not invited to meet with representatives of the Cuban publishing industry or converse with an author or even visit the editorial offices of Granma. I didn't ask why, because it is an inescapable condition of organized tours that the question "Why this but not that?" does not exist. On the last day of the expedition we went to visit a Cuban insane asylum, because at that point it was one of Fidel's great enthusiasms.
When we saw the director of the National Psychiatric Hospital, who came to the door of the guaguato welcome us, we delegates grew enthusiastic as well. I never learned whether the doctor, Comandante Eduardo Bernabé Ordaz, was in fact once a guerilla, but he was one of the half-dozen men who were allowed to emulate Fidel and cultivate the wilderness beard that the rebels had let grow during the war. After Manuel Piñeiro the best-known among them was Dr. Ordaz, whose hairy face now bore a smile of complete happiness as he caressed and played with his beard above his snow-white medical jacket. He gave us all the impression of a man about to break into an aria or a vigorous folk dance, or to sink his fork into a gigantic suckling pig. When I stepped down off the bus, he welcomed me with an embrace that could have immobilized a lion. For a moment I thought with some alarm – and I wasn't the only one – that he was a patient in the hospital, and in fact when we went in, the patients we saw seemed to be immersed in the same galloping happiness as their physician. We followed him from room to room with smiles that grew more and more like his as he euphorically explained: the Revolution believed that productive labor was the root and justification of the new man, and that mental illnesses were the result of a disjunction between the patient and his social environment. What grew ill – if I recall the explanation correctly – was not the person himself but his relationship to society. So then if work conferred dignity on healthy Cubans, why deny the sick the chance to work and be revolutionaries as well? Here in the hospital the patients carried out productive labor on farms and in workshops. In the new Cuban society not even the psychiatric patients would be infantilized. One example: though mirrors were banned from most mental hospitals, here in the Siquiátrico Nacional the patient had the right to recognize his reflection and contemplate himself.
Gazing blindly at a row of patients in ordinary clothes who were offering us the spectacle of their huge merriment, I thought bitterly of the absence of mirrors in Cubancán, but at that moment my eye happened to fall on a delegate I hadn't previously noticed, and both patients and mirrors dissolved into thin air because I knew immediately that I was born for him.
His name was Luis, he was a guerrilla, and I had no more than three dialogues with him, all of them brief, before I never saw him again. During the days and weeksI spent calling out to him in my thoughts as if with a long pleading moan, there was never any response, but I am grateful to him for the experience of that instantaneous blaze of passion: it had never happened to me before and has never happened since. He didn't tell me much about his life. I had no time to notice whether he was good-looking or not. I never learned whether he had any kind of profession or whether he liked the same books I did. I understood before he told me so that he was a guerrilla and that he had been in jail; he was very thin and had the expression of someone struggling to overcome a great weariness; and something in his way of walking and slightly tilting his torso to one side made it seem as if he had been frighteningly mistreated. He wasn't tall, he wasn't short; he had large eyes and a sweetness of manner that seemed inconceivable to me in someone who had been tortured. Among other sensations, his presence brought me intense relief from the omnipresent Cuban machismo that made even my friend Galo's statements into stentorian and incontrovertible pronouncements. From all of that, from arrogance and confusion, rhetoric and exhortations, my doubts and the absolute answers that were crushing me, Luis seemed, from the first moment, to be a refuge and a defense.
"¡Hola!"
"¿Quétal?"
"Hot, isn't it?"
Thus went the first glowing dialogue of love.
In the hospital gardens Dr. Ordaz's patients invited us to watch a musical performance. I stood next to Luis, so close I could smell the faint resinous scent of his skin. The show may have been grotesque – or in the final analysis, highly interesting for the avant-garde gap between the codified gestures of the interpreters of Cuban traditional music and this imitation of them performed by a group of enthusiastic schizophrenics – but at that moment it struck me as heavenly. Between one musical number and the next Luis and I exchanged a few phrases, though I had to make an effort to get my voice out of my throat. I don't remember a single word we said, except that they were all trivial.
I was dying to ask him everything – Why Vietnam? Why not art? Why did I have to feel so out of place? – and finally I asked him where he was staying, and he told me, in his characteristically sweet, protective tone, that for security reasons he was not allowed to disclose that information to anyone. Then I understood that my presence made him uneasy and that although he seemed as winged and luminous as an angel to me, I was ugly and clumsy, nothing more than an unworthy dancer standing next to a redeemer of the world. I couldn't decide whether it would be worse to stay there next to him, breathing in his smell but making a fool of myself, or to push my way through the other delegates and take refuge back on the bus. Just then an old woman in flip-flops with a bandanna tied around her head walked to the middle of the improvised open-air stage and began singing "La Bayamesa" in a hoarse and off-key voice. At the same time I saw behind her a file of delegates making their way down the hill from the parking lot to join our group.
"This is magnificent!" said the director of the hospital, bursting with happiness and interrupting "La Bayamesa." "Our heroic Vietnamese compañeros have just arrived. Compañeros, por favor, let's have a round of applause. These comrades are honoring us, truly honoring us with their presence. Please, compañera," and he gave a smile of welcome to a girl whose beauty was as fragile as a wing, wearing a traditional aodai embroidered with red. Eyes watering and throats tight, we all applauded, and she hid her head in embarrassment and bent her waist in thanks as if moved by the breeze.
"Our comrade will be spending a few months in Cuba," said the director. "She's not even twenty-one years old, but she has the singular, the unimaginable distinction of having deactivated, all by herself, more than three hundred fragmentation bombs dropped onto her land by the imperialists. Insofar as it is able, Cuba wants to contribute to Vietnam's heroic struggle and has offered this great heroine reconstructive surgery on her hands." Then I saw that the figure who smiled and smiled there in front of us had, for hands, two seared lumps of scars, adorned with a few protuberances of crooked flesh.
You're a comemierda, I told myself. You're unredeemable.
I found some silence and solitude in a hospital bathroom and stood looking at myself in the mirror for a while, without finding anyone there to be friends with.