Abolghasem Esmailpour: Each Grain of Sand
18. November 2020 14:55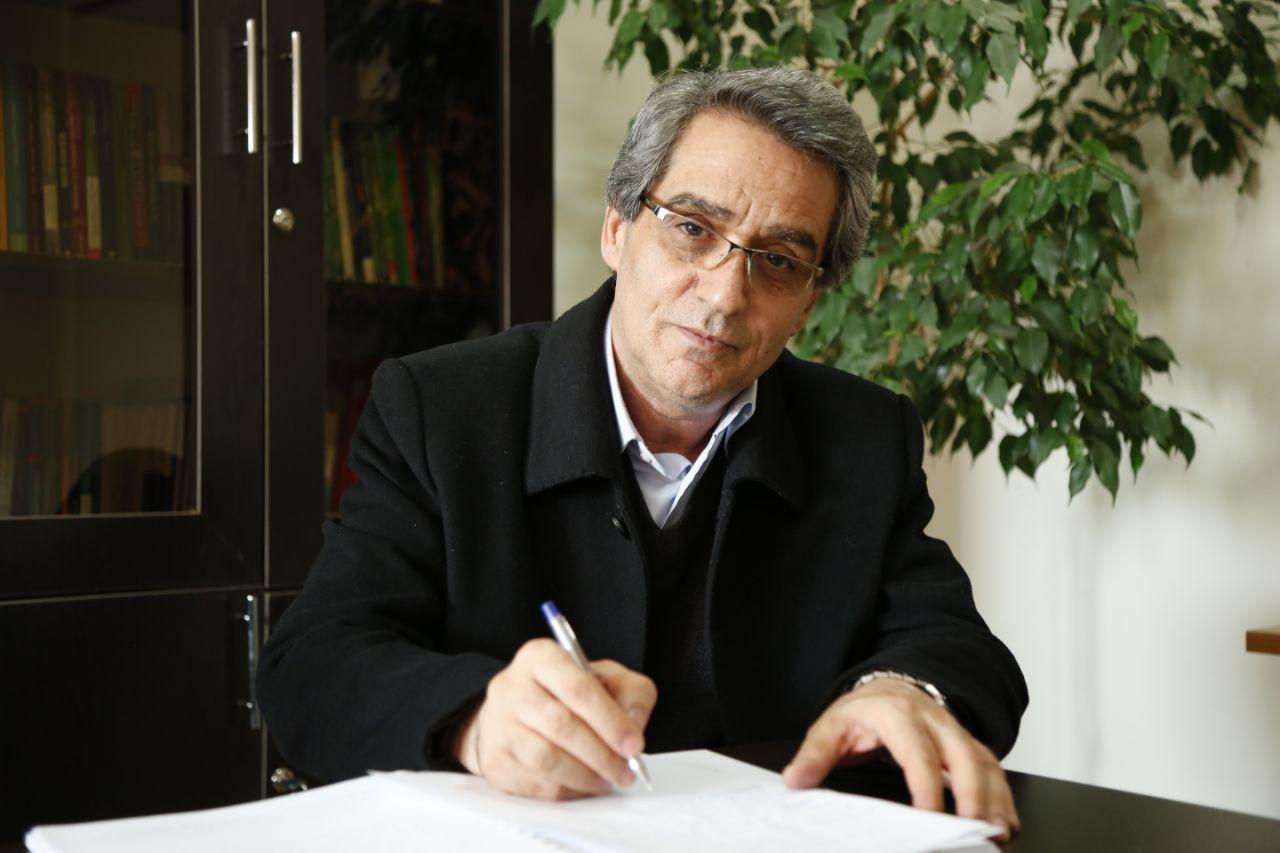 I sit beside the window
shroud pieces tossing in the wind
the one in grave clothes absent
perhaps banished to the Last Supper
under judgment for those lawless moments.
Where is the desiccated finger
that points to Paradise?
*
Sleeping in water
the woman was weeping
pressing on her breasts
the tender images of memory.
Cold
raining pearls
on the tenderness of marble
not remembering anything from the past
only warmed by
the songs of crickets
not wishing to know
who she was and where
she was setting out to lose herself.
The yellow fog clamoring
the woman waking up
at the dawn of an accident
behind the silent elm trees
falling in love with
the warm music of dawn
but her fingers not releasing
the tip of memory.
*
He came to the gate
The Kingdom following him
in order to find the wings of white doves
killing death in the eyes of the living
to retrieve roses
from sun-burnt eye-sockets
and kiss the helmsman's forehead.
The ship stranded or emerged
from the impatient ocean
a typhoon on the way.
Where are we going?
The pearls melted, gone underground
I wish it were found at the pit
and my glance not dotted on
the whiteness of porcelain glass.
The dot became an eye, red at the end of the sky
or was it thrown into the ocean's depths
eaten by the eye of a fish
at the coral island.
*
What did you see in your dreams
when sleeping
or being awake?
A bird fluttering
a stone in its silence
sheep drowning
in their petrifying dreams.
O stony bird!
what did you see in your dreams
when sleeping
or being awake?
Translated from the Persian by the author
Poet—mythologist—soothsayer—Abolghasem Esmailpour was born in 1954 in Babol, Iran, near the shores of the Caspian Sea.
A brilliant scholar—Abolghasem Esmailpour resides as Professor of Ancient Culture and Languages at Shahid Beheshti University in Tehran, pursuing the myths running through Mesopotamia, Babylonia, Assyria, and Persia.
"Death smells us—we smell it too. Death is a seed we sow on the earth.
It is the seed of evil—seed of dream. Dream is the sister of life."
His works include: Manichaean Gnosis and Creation Myth; The Hymns of Light; Symbolic Expression: A Handbook of Persian Literature; and the poetry collections: Stony Haikus; Each Grain of Sand; Up to the Cherry-Tree; and Beyond the River of the Day.
"Who called me? A bird—or a pebble? A song—or the beat of death? The star's wing—or the the moon's chain? Ah, the petrified angel—!"
Abolghasem Esmailpour lives in Tehran.