Burt Kimmelman: Dreaming of Love
09. December 2020 14:07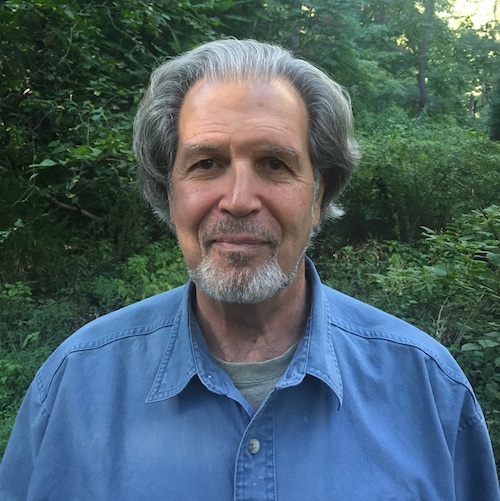 Man and Woman Reclining
after a pen-and-ink drawing in one of Fay Jones's notebooks
In our sleep we fold ourselves over
our dreams — to hold them, protect them. At
times I see you in my dream. Do you
see me too? They are there as we lie
over them — and we are there, dreaming
the same dream. No one else dreams our dream.
They are there and we are there too. Our
eyes are closed, and if we opened them
they would be gone. Would you be gone too?
Charles Demuth's Blue Nude, 1913
She
is all
there is
her leg
out
the knee
& blue
naked
crotch
her arm
crosses
the blank paper
She
stirs
restlessly.
Waiting for Diane at the Klee Show
If in the space
there are 2
lines, let one be
the wild happiness
the edge
measures . And if
there are faces,
we are
their round eyes,
or the hat the foot
the finger all the lighted
extremities
there . If
in the warm
light we must be
them, then we must
be
them. Let
the o
in oh you
mean we are
here
beyond
any form.
I Fold Myself Around You
I fold myself around you
the way the days fold themselves
around the nights. Just when we
think we will not go on much
longer we do. The moment
of life is long. People live
on. We think of them. I think
of you and you are there. You
live on. I, too, somehow, do.
The Waves
When you told me, "I'm dying — it's
all right," I dreamt I was treading
water in the ocean, no land
in sight, and a great ship, its sails
jutting into the night sky, was
making its slow way toward the far
horizon. The world of the dead
must be like that realm where dreams hold
the living, where we come and go,
breathing stars. If I could rouse you
from that place I would tell you how
I swam, swam to shore, exhausted,
where I hear your voice in the waves.
Burt Kimmelman lives just outside New York City with his wife, the writer Diane Simmons. He has published ten collections of poetry and eight volumes of criticism (including two monographs). He is a distinguished professor of Humanities at New Jersey Institute of Technology. Forthcoming books include Parapet: New and Selected Later Poems, and Visible at Dusk: Selected Essays, due to appear in 2021.