Mary Heimann | Beyond Prague
15. January 2013 10:37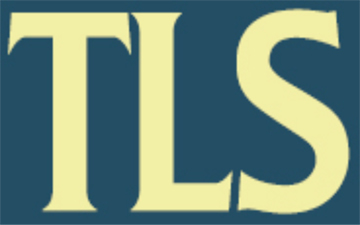 With the end of Communist rule now two decades into the past, and the end of the common state nearly as many, the time is right to sum up the modern history of the Czechs and Slovaks. Along these lines Mary Heimann and Nadya Nedelsky have written two equally good but very different books. Heimann's bracing, compact narrative sets out to demolish Whiggish myths of Czech decency, while Nedelsky offers a more systematically argued thesis informed by political science, comparing Czech and Slovak attitudes to citizenship and sovereignty from around 1830 to the present.
The immediate attraction of Heimann's book is that readers unfamiliar with Czecho-slovak history will come away with a clear sense of it. The balance is good, with about half of the book focused on the pre-Communist period and half on the Communist and post-Communist. Better yet, this truly is a his- tory of Czechoslovakia, not just of Czechs and Slovaks in the twentieth century. Frequent glimpses of events beyond Prague remind us that this vanished country was home to Germans, Hungarians, Ruthenes, Roma and Poles, to Lutherans, Uniates and Jews as well as Roman Catholics and atheists. Heimann avoids seeing Czechs and Slo- vaks as ancient nations completing a noble thousand-year struggle for sovereignty, or as innocent victims of predatory and perfidious great powers. Instead, she presents an astonishing tale of Czech ruthlessness, astonishing not so much for revealing new facts (although she has done some archival sleuthing) as for bringing into relief a narrative that was hiding in plain sight during the Cold War. Historians are now at liberty to stress, for example, that the creation of the common state in late 1918 and its termination in late 1992 were the handiwork of very small clusters of Czech politicians, working against the grain of public opinion and without express consent; their Slovak peers, on both occasions even fewer in number and vaguer in constitutional preferences, had little choice but to follow. The First Republic, often thought of as an island of democracy in Central Europe between the wars, on closer inspection turns out to have been run by a cartel of Czech party leaders, who reneged on pledges of greater autonomy for Slovakia, junked civil liberties at the first sign of trouble, and did their utmost to freeze out the large German "minority", which in fact out- numbered the Slovaks by almost a million. After the Second World War, with the territory lost at Munich restored and emptied of Germans, collaborators were punished with a ferocity not found in countries that had suffered far worse occupations (Heimann makes good use here of groundbreaking work by Ben Frommer, Chad Bryant and Brad Abrams). Of their free will, and not at Red Army gunpoint, many Czechs became very eager Stalinists.
Heimann devotes one of her most revealing chapters to the short-lived Second Repub- lic, which bridged the period from September 1938 (Munich) to March 1939 (German occupation and Slovak secession). This wretched time could easily have been skipped over, but she rightly identifies it as a significant transition that showed the shallowness of democratic commitment, with Czechs no less than Slovaks slipping all too smoothly into home- grown authoritarianism. While the expulsion of Czechoslovakia's Germans at the end of the Second World War is well known, even experts may be surprised to learn from Heimann that in 1938–9 Czech authorities were already making unwelcome any German- speaker, even enemies of the Reich (such as social democrats and Jews), who remained within the rump of Bohemia and Moravia. So profound was the disillusionment with the First Republic that when one of its figure- heads, President Edvard Benes, returned from exile in 1945, he was now preaching a highly managed and ethnically circumscribed form of democracy. This development, how- ever, was not so much a rupture with the pre-war discourse as the accentuation of something that had always lurked within the official fantasy of Czechoslovakia, encouraged by the founding President, Tomás Masaryk, as a state based on one constituent nation with Czech and Slovak branches.
Slovakia gets its share of coverage, much of it conventional, such as Heimann's discus- sion of the desire for self-government and the behavior of the Nazi client state during the Second World War. Other topics are less familiar. Heimann points out, for example, that in the 1980s there were forms of dissent and mass protest centred on Catholic and eco- logical networks that have not been fully appreciated. The one event deserving more attention is the Slovak rising of August 1944, if only because it is the historical moment in which many Slovaks today take the greatest pride, but which remains little known outside their country.
In contrast to the comprehensive sweep of Heimann's narrative, Nedelsky's book restricts itself to the history that relates to her central concerns. Are there identifiable, dura- ble Czech and Slovak political cultures? Do certain conceptions of nationhood and sover- eignty tend to prevail in those cultures, and do they exist independently of material inter- ests? Is there anything to be salvaged in the old distinction between "civic" and "ethnic" conceptualizations of nationhood?
To each of these questions Nedelsky replies with ayes of varying qualification. She is most convincing when tracing the genealogies of strands of thought among intellectuals and politicians (the two groups often overlapping) from the mid-1800s up to the present. While at times certain classes were more nationalist, or candidates more likely to campaign in a nationalist key, ideas of the nation and authority were not reducible to epiphenomena of class struggle or power politics. Tendencies have endured even while class structures have been transformed out of all recognition, and after individual leaders have come and gone. If you want to believe in the autonomous existence of norms, values or memes, this is an excellent case study.
What gives these conceptions such enduring force is harder to pinpoint. Intellectuals are aware of what their predecessors wrote, which accounts for a fair amount of continuity at the elite level. At the mass level, the persistence of certain outlooks in a century of upheaval is more difficult to quantify and to explain. Geography seems to matter, since certain regions have sustained striking ideological and electoral inclinations over very long periods, although why that should be so in an age of mobility and mass communications remains less clear. And change does happen, as Nedelsky recognizes. She argues that the Czech constitution of 1992 represented a shift towards a more civic basis of statehood, away from the ethnic principle underlying all previous Czechoslovak republics and Slovakia today. She illustrates the importance of this by comparing the Czech Republic's policy towards its Roma minority today with Slovakia's treatment of its Hungarians. Nedelsky argues that while much remains to be improved on the Czech side, the shortcomings lie primarily in local authorities' disregard for state policy and ideals, while in Slovakia the fault lies in the very constitution's refusal to combine Slovaks and non-Slovaks into a single sovereign people.
Nedelsky is right that the Czech constitution reflects a civic turn (identified by Seán Hanley as a critical shift in Czech thought since 1968). The ostensible neutrality of the basic law, however, turns out to be very cold comfort. It is undeniable that in Slovakia chauvinist parties, emboldened by the overtly national character of the constitution they helped author and enact, have subjected the Hungarians to a level of vilification without equal in the Czech Republic. It is also undeniable, however, that thanks to the disciplined mobilization of their fully enfranchised electorate, the Hungarians have always been able to gain representation in the legislature and at times participate in governing coalitions. Under Socialism, from 1968 onwards, the Slovak Hungarians enjoyed formally generous collective rights, whereas the Roma were regarded as a nomadic nuisance fit only for eugenic sterilization. Lately, in the "civic" Czech Republic, Roma have experienced everyday discrimination and attacks from skinheads. Indeed, the two successor states would look very much alike if compared in how they treat their respective Roma populations, and if contrasted with countries that truly conflated citizenship and nationhood, such as Estonia and Latvia in the 1990s.

In books such as these, which touch on some of the biggest controversies, history often becomes judgment. Like Heimann, Nedelsky repatriates responsibility for darker moments that Czechs and Slovaks today would happily blame on foreigners. For example, she shows how the actions of the wartime Slovak state, including its anti-Semitism, were not the result of German duress or the importation of alien ideologies, but of an exaggerated variant of local intellectual traditions. She also reveals the congenital defects in Czechoslovakism, the doctrine that the two nations were close enough that it was some- how natural for them to share a state. Even if less separated than the peoples of Yugoslavia, the Soviet Union and other failed federations, Nedelsky shows that Pragocentric Czechs and the subset of Slovaks who sympathized with them consistently and catastrophically underestimated the extent to which many Slovaks already had a firm identity by the 1920s that they did not wish to dilute or surrender. This Czech myopia fatally weakened the common state in 1938–9, and complicated efforts to rescue it in 1990–92.
Heimann captures this in her subtitle: "The state that failed". But Czechoslovakia was also a state that succeeded, and because of its success became dispensable. By success I mean that the stark regional differences that Heimann reports from the early days of the state had been largely ironed out by the end, with convergence on levels of industrialization, urbanization and education. Nedelsky observes that agrarian Slovakia, though understandably resentful of the broken promises of home rule, was transformed by sharing a state with Czechs. Modernization, which was mostly achieved under Socialism, did not result in the withering away of Slovak identity, as Czechs may have expected or hoped. Instead, it brought Slovakia to a point where independence seemed conceivable and, for some, preferable. The fate of Czecho-slovakia can be summed up by the slogan of a Czech movement that briefly coalesced in 1999 to urge the retirement of the first generation of post-Communist leaders once they seemed to have nothing more to offer: Dékujeme, odejdéte – thank you, now leave.
Kieran Williams
The Literary Supplement, 26 March 2010