28. January 2014 15:05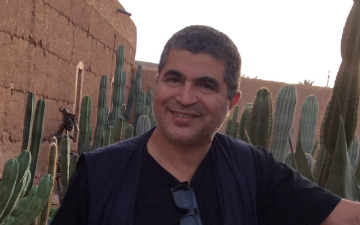 Who would have thought that the former math teacher would one day become one of the most brilliant prose writers writing in French, acclaimed at the same time for his painting and sculpture, exhibited throughout Europe and the Guggenheim Museum in New York.

Mahi Binebine was born in Marrakech in 1959, where he currently lives. He has written ten novels and is one of the most translated contemporary Moroccan authors. He deals with existential themes of the present world: exile, escape, religious extremism, and the search for identity.

His work includes: The Sleep Slave (Le Sommeil de l'esclave, Stock 1992); Cannibals (Cannibales, Fayard, 1999 / Welcome to Paradise, Granta, 2012), The Shadow of the Poet (L' Ombre du poète, Stock, 1997), and The Lord Will Return It to You (Le seigneur vous le rendra, Fayard, 2013).

His novel Horses of God won the Arabic Literary Prize "La Mamounia" and appeared as a feature film. The Czech translation of Horses of God will be published by Práh to coincide with the author's visit to the Festival.