28. August 2014 17:26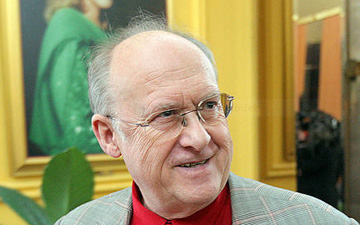 A seminal and controversial figure of the Czech political landscape, Jan Kavan was born in 1946 in London. His political outlook was shaped at an early age, as his father—serving as a Czechoslovak diplomat in London—was later sentenced to twenty-five years in prison by the communist regime. In a remarkable turn of events, Kavan—a leader of the Czech student movement in the sixties—was forced—in 1969—to return to England, where he studied at the London School of Economics and St. Antony's College, Oxford University.
In England, Kavan continued his activities, founding the Palach Press Agency which served as the main press agency for Charter 77, as well as the Jan Palach Information and Research Trust, the East European Cultural Foundation, and the prestigious quarterly East European Reporter.
Returning to Prague in November 1989, Jan Kavan was elected to the Federal Assembly (Parliament, 1990-92), then to the Senate (1996-2000) and to the Chamber of Deputies (2002-2006). He served as the Minister of Foreign Affairs (1998-2002) and Deputy Prime Minister (1999-2002). In 2002, he was elected President of the United Nations General Assembly.
Kavan's texts include: Muzzled Justice, Globalization with a Human Face, Diplomacy, and McCarthyism Has a New Name: Lustration, a title suggested by Arthur Miller.
Jan Kavan lives in Prague.