16. July 2019 11:38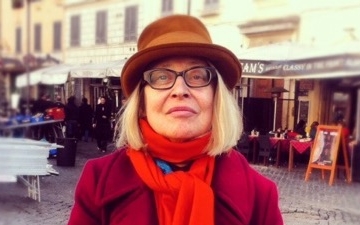 "One of the truly singular and beloved poets of contemporary Italy," Patrizia Cavalli was born in 1947 in Todi, Umbria. Like her friend Elsa Morante, she appears condemned to hope—though her beating heart is strong and lordly.
Giorgio Agamben views her work as "the most ethical poetry in Italian literature in the twentieth century." Her mental rumblings are as loud as her physical ones. In so many of her poems the amorous body plays the leading role.
"No, love surely isn't a feeling—it's an obsessive line of thought about the mystery how we learn."
Patrizia Cavalli's poems portray the thinking body "perceiving itself through eye and fingertip, heart, vagus nerve, lymph node, all with pens at their disposal."
"How sweet it was yesterday imagining I was a tree."
Patrizia Cavalli's work includes: My Poems Won't Change the World, and Lazy Gods, Lazy Fate.
"I say yes of course—my poems won't change the world.
Patrizia Cavalli lives in Rome.