Thomas Brasch: Can't I ever be alone?
22. January 2021 16:21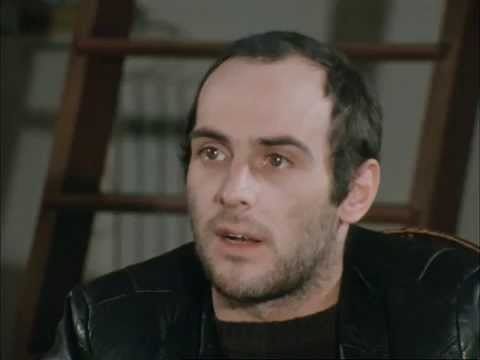 In place of Lenin's picture he hung
Stalin's picture in 1930. He put Stalin's
picture in a suitcase in 1933 and hung it
over his bed in a Paris youth hostel.
When he came out of exile
he hung Wilhelm Pieck's picture
next to Stalin's.
In 1956 he took down Stalin's picture
and put it in the cellar behind the mason jars.
In 1960 he replaced the picture of Wilhelm Pieck
with the picture of Walter Ulbricht.
In 1971 he took down the picture of Walter Ulbricht
and hung his wife's picture on the nail.
In 1973 he retired. He hung a mirror
in place of his wife's picture
and looked into it.
"Who is that," he cried,
"can't I ever be alone?"
Translated by Karin von Gierke
Thomas Brasch (1945 – 2001) the son of exiled communist parents, was born in Westow, England. In 1947 he returned with his family to East Germany, where his father became a high-ranking functionary. From 1950-60 he attended the military academy of National People's Army. After completing his Abitur in 1963, he worked in industry before studying journalism at the university in Leipzig. He was expelled in 1965 for "defaming prominent GDR citizens" and for his "existential views". After working at various jobs, he began in 1967 to study dramaturgy in Postdam-Babelsberg but was arrested a year later and sentenced to 27 months in prison for circulating leaflets protesting the Soviet invasion of Czechoslovakia. Released on probation in 1969, he worked until 1971 as a milling machine operator in an East Berlin factory, then he was employed by the Bertolt Brecht Archive. He was a free-lance writer in East Berlin from 1972 to December 1976, when he emigrated to West Berlin.