20. October 2020 15:23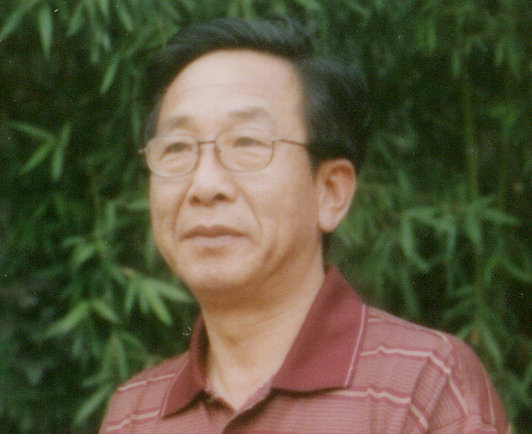 ...
Yang Zongze - Two Poems
Cutting Wheat
1.
Wheat is ripe
The ripe wheat is a sort of temptation
More attractive than female stars' towering breasts
I cannot resist that sort of temptation
And walk into the cornfield
To get in a kind of traditional hope
With sickles
Together with my fellow countrymen
Whenever in the early morning
Or at the burning hot noon
We cut wheat with the same posture
That posture is very graceful
Seemingly like embracing our wives or sweethearts from behind
That posture is quite ancient
Which can be traced back to the Iron Age
That posture is very die-hard
Which remains as before for several thousand years
However, up to today no one has had it become a kind of culture
By abstracting it from common things
2
The wheat in the city is ripe
The wheat in the city always gets ripe one or two days later
Than the wheat in the countryside
The wheat in the city grows on the TV screen
So the poets in the city
Begin to cut wheat on the TV screen
The poet in the city is quick-minded
They can put that colorful image into lines at any instant
Which will soon appear in the evening paper or morning paper
With the remuneration
They buy lipsticks for their wives or sweethearts
The lipstick is as red as
The blood bleeding out of my fingers kissed by the sickle
3.
The posture of cutting wheat
Is a kind of posture jointly created by man and sickle
It has nothing to do with walking along a boulevard
It has nothing to do with the pleated skirt waving gracefully
It has nothing to do with the birdcage or fish jar on the balcony
It has nothing to do with dancing while singing like mad in the nightclub
It has nothing to do with the eyes gazing at each other in a music teahouse
The posture of cutting wheat is graceful and moving
It always stands together with hunger and man's mouth
..
June 1989
...
Kite
1
Each kite
is a yearning
It is the kite-sender's yearning for the blue sky
It is the kite-sender's yearning for white clouds
It is the kite-sender's yearning for spring and freedom
2
Each kite
is a dream
This dream came up limping
from the primeval days
But today, in human's palm
it
is
still
tottering
3
Each kite
is a bird
This bird has just broken through
the bonds of the birdcage
While is kept watching closely
by a merciless string
I implore the kite-sender
to loosen your grip -----
Since it is called kite
Let it fly
comparing with the sky, the clouds, the wind and rain
in height or strength
...
Apr. 2001
Translated from Chinese into English by the author
...
...

...
About the author Yang Zongze: born in Feb. 1953; a poet and translator, a native of Pingdu City, Shandong Province; graduated from Shandong Normal University. senior teacher;member of China Writers Association. Since 1983, more than 2,600 pieces of his poems, prose, critical essays on literature and works of poetry translation have appeared in nearly 80 newspapers and literary periodicals both at home and abroad. Part of his poems, prose and poetry translation works have been recorded in over 50 kinds of selections of literary works. His biography has been recorded in some important dictionaries such as Who's Who and A Grand Dictionary of Chinese Writers. In Dec. 1999 he was chosen as "The Best Translator of the Year 1999" by (US) IWA. He has published 32 books including My Romantic Season (a collection of poems) and collections of poetry translation such as Short Poems of He Jingzhi; Selected Poems of Jidi Majia; Time and Selected Poems of Emmanuel MAHIEU.