Veroniki Dalakoura: No
16. March 2011 10:00
You never know who walks into Café Central—to share your thoughts.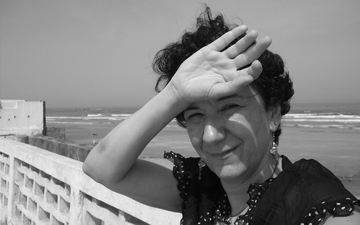 Rain, incessant rain, and fear of humankind
Penetrates the realm of light.
What begins with marvel ends in fright.
The memories this fertile garden hides!
The snow is melting but no water trickles
from grayish boulders covered with ash:
a myriad of dust motes dangling in festive mist.
I keep withdrawing, Lord, from the clarity
of this night.
from Days of Pleasure
Translated from the Greek by John Taylor