Veroniki Dalakoura Greece PWF 2005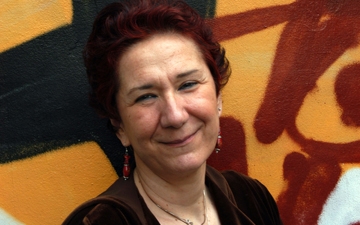 She studied Law in Athens and Human Geography at Montpellier, France. She works as a journalist, and has published numerous essays and articles on immigrants' problems. Besides her own writings she is known as a translator of Flaubert, Stendhal, Rimbaud, Baudelaire and Pablo Neruda.
Dalakoura´s prose includes End Game and Hodler´s Painting, and collections of poetry: Poetry 1967 – 1972, The Decline of Eros, The Sleep, Days of Lust, Wild Ahgelic Flame, 26 Poems.
Veroniki Dalakoura lives in Athens.

10.11.2020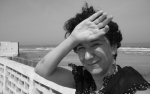 16.03.2011 Café Central
You never know who walks into Café Central—to share your thoughts.