Ana Blandiana
04. August 2020 11:47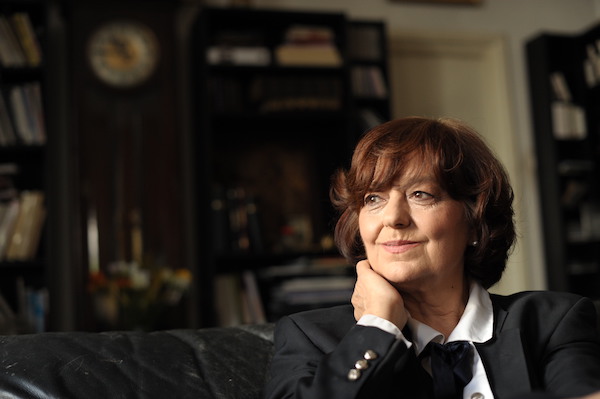 ..
"Who is the eye and, above all, what does it see?"
The legendary poet Ana Blandiana was born in 1942 in Timişoara, Romania. Believing that moral values should be translated into political reality, Blandiana was active in the civil rights movement in defense of democratic values. "Her notion of politics is similar to that of the ancient Greeks, who conceived political involvement as a civic responsibility."
..
Ana Blandiana's poems articulate a quest for love, beauty and truth, affirming an urgent need for existential authority as a requisite for the redemption of the self. "I've privatized the pain. And now, all around me, it's closed up in the walls of my flesh like a magnet that has pulled it in from the world."
..
In 1993, Ana Blandiana created the Memorial for the Victims of Communism, transforming a former communist-era prison in the town of Sighet, on Romania's border with Ukraine, into the country's only museum of communist crimes.
..
Ana Blandiana has received the Gottfried von Herder Prize from the Austrian Academy and the Légion d'Honneur from France. Her work includes: First Person Plural, Achilles' Heel, The Third Sacrament, Sleep within Sleep, Projects of the Past, The Hour of Sand, The Sun of Hereafter, Ebb of the Senses, and My Native Land A4.
..
Ana Blandiana lives in Bucharest.