11. June 2019 13:41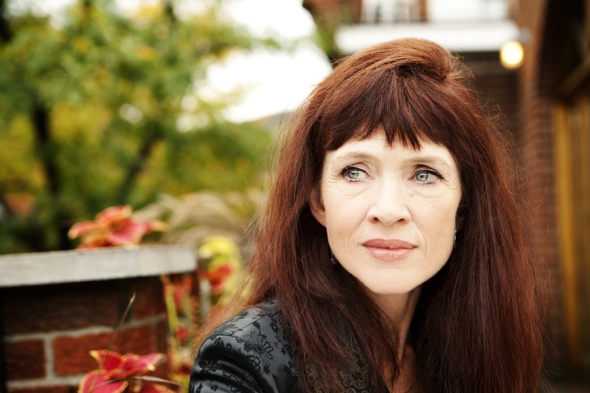 "Masterful and graceful—as breathless as Philip Roth", Nancy Huston was born in 1953 in Calgary, Canada. Her writing style is almost tactile, like a dressmaker caressing a fine piece of silk.
Described as "a detached observer guiding the reader through a peepshow of tragic events." Nancy Huston deals with violence and the loss of innocence twisted out of shape by the weight of history, writing in English and French.
"There'll always be injustice in the world. But somehow happiness and beauty still have to be embodied in the here and now."
Nancy Huston's work includes: The Goldberg Variations, Plainsong, The Mark of the Angel, Slow Emergencies, Instruments of Darkness, Dolce Agonia, An Adoration, Fault Lines, and Infrared.
"And that's the end? Oh, no. I promise you not. All you have to do is look up—it's going on around you all the time."
She went to Paris as a student in 1973, and has lived there ever since.