Jiří Hájíček
03. June 2020 11:07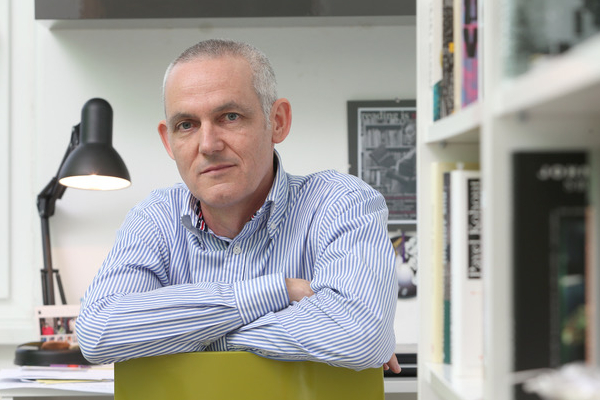 ...
"Coming from a village partly devoured by a dam, he is searching for the missing pieces."
The acclaimed Czech novelist and short story writer Jiří Hájíček was born in 1967 in České Budějovice, in the melancholic countryside of rural South Bohemia, where he still lives.
A diligent chronicler, Jiří Hájíček tells stories of a land and its inhabitants shaped by the dark groundwaters of the past: war and occupation. Kindly disposed to his dispossessed heroes, he lets them survive.
"Smoke was coming from the chimney. The hound began to bark and a curtain moved in the window."
Jiří Hájíček's received the Czech Magnesia Litera Prize for two works of fiction: Rustic Baroque, an examination of the policies of forced collectivization in Czechoslavakia in the fifties; and Fish Blood, which focuses on the fate of residents made homeless by the construction of a dam for the new power plant. In 2016, Rainstick completed his "countryside trilogy of moral anxiety." The Sailing Ship Vignettes, his latest novel, was just published.
In 2018, Jiří Hájíček declined the State Prize for Literature to reaffairm the apolitical nature of the award.
...