Zdena Salivarová Česká republika FSP 1991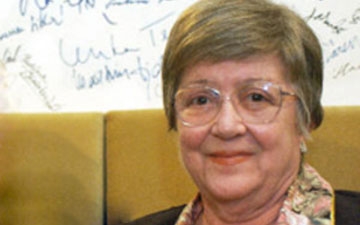 She graduated with a degree in film and TV dramaturgy at the Academy of Performing Arts in Prague, and in the sixties she worked as a singer and actress in Laterna Magica and Paravan theatre.
In 1969, she accompanied her husband Josef Škvorecký on his lecturing tour in The United States, and they never returned home, settling in Toronto, Canada. In 1978, they were deprived of the Czech citizenship.
In 1971, Salivarová and Škvorecký founded the legendary Sixty-Eight Publishers, where they published Czech books that were banned in the communist Czechoslovakia. Salivarová and her husband devoted twenty years of their lives to this activity, not only choosing books, but actually printing them themselves. Thanks to the Sixty-Eight Publishers, 224 books appeared during the two decades of its existence.
Salivarová made her literary debut in 1968 with a short-story collection Pánská jízda, and in 1972 she published her semi-autobiographic novel Honzlová. Zdena Salivarová and Josef Škvorecký re-counted the history of the Sixty-Eight Publishers in a book entitled Samožerbuch, which appeared in 1977. The most recent book of Salivarová and Škvorecký is Setkání v Torontu, s vraždou, published in 2006.
In 1976, Zdena Salivarová received the Egon Hostovský award, and in 1990, together with Josef Škvorecký, the Order of the White Lion, for helping the Czech literature in the world. Three years later Salivarová was awarded an honorary doctorate from the Toronto University for her literary and publishing activities.
Zdena Salivarová currently lives in Toronto.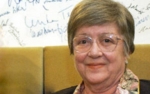 24.10.2008